Submitted by

The Bellevue Hospital Foundation

on Fri, 12/28/2018 - 11:28am
The 33rd annual Lights of Love event at The Bellevue Hospital wrapped up on Friday, Dec. 14. The event is a time when individuals, families, and/or businesses may lovingly remember those special individuals who have touched their hearts or to honor individuals and others.
The Lights of Love tree is on display at The Bellevue Hospital's south entrance hallway through the holidays. Nearly 300 red "Lights of Love" bulbs decorate the tree, each light purchased in honor or memory of a loved one. Lights were purchased at $5 each, with all proceeds to benefit The Bellevue Hospital Foundation. 
The lists of individuals being honored and remembered, and contributors can be found below, as well as displayed next to the Lights of Love tree in the hospital.
If you have any questions about The Lights of Love program, or The Bellevue Hospital Foundation, contact the Foundation office at 419.483.4040, Ext. 4319.
In Honor: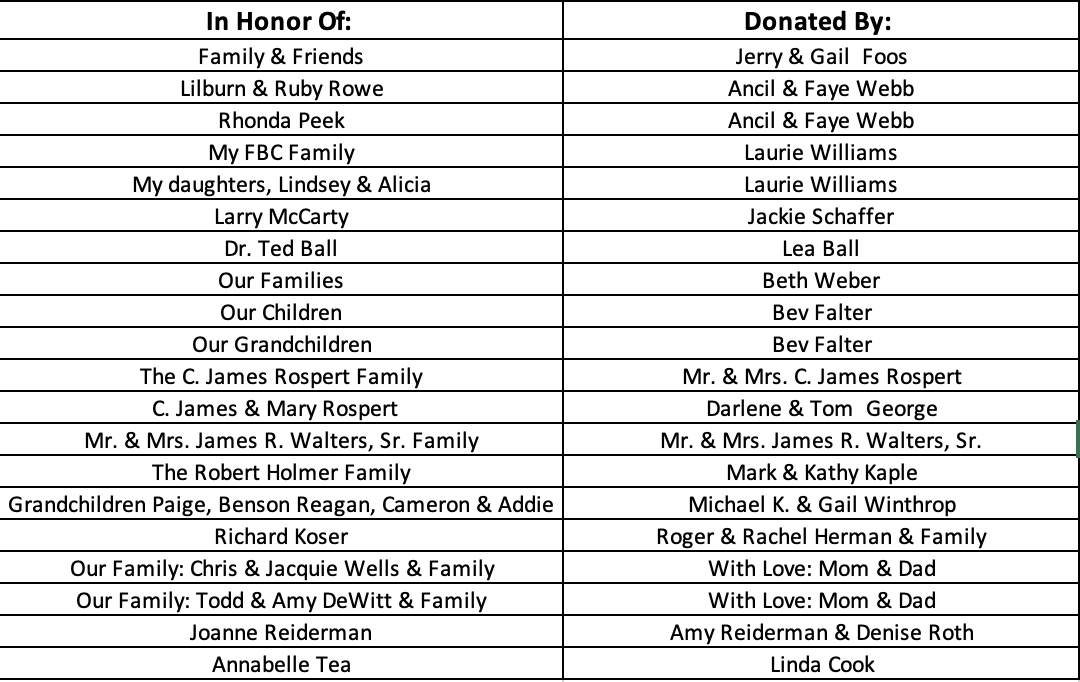 In Memory: